I need a total of 20 digital buttons on my setup. I saw this video: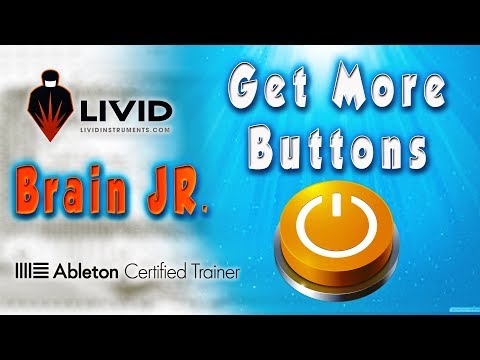 where this dude hooked up one side of the button to the analog +, and on the other side he attached 2 wires, one going to the #, and the other connecting to a resistor and then to the -.
So, I cut off the resistors and wired the buttons to the + and - on the analog block and set those analog lines to "btn" in the Config, and I turned on the "flip" so I get 127 when I press the button and 0 when I let it up. I've got IDs 3,4,5, and 6 (MID notes 67, 68, 69, and 70 respectively) in the analog block set this way.
But, when I press one of the buttons the blue LED on the Brain JR goes out as long as the button is held (not sure if that's a problem), and the MIDI input shows activity for all 4 notes, no matter which button I press (e.g. if I press button 3, I get "note 70 127 ch 3, note 69 127 ch 3, note 68 127 ch 3, note 67 127 ch3 and upon release I get note 67 0 ch 3, note 70 0 ch 3, note 69 0 ch 3, note 68 0 ch 3)
Is there a way to get the Brain Jr. to handle these as discrete notes for each of the buttons?
Thanks for the help - I'm pretty new to all this and it's been fun working on the little mysteries.